Weligama Bay Marriott Resort & Spa
The Hotel
Weligama Bay Marriott Resort & Spa is the first hotel in Sri Lanka of the globally renowned American hotel chain – Marriott International. The hotel offers luxurious accommodation in 198 rooms with views of the Weligama Bay across 11 floors. There are four restaurants and access to world-class facilities including a spa specializing in Thai treatments.
Experience at the Weligama Bay Marriott Resort & Spa
The 198 rooms are split into seven categories: 76 Ocean View Rooms, 57 Luxe Ocean View Rooms, 55 Ocean Vista Rooms, 4 Superior Ocean Suites, 3 Luxe Ocean Suites, 2 Ocean Vista Suites and one Presidential Suite. The first three categories have king rooms as well as twin rooms and 40 interconnecting rooms across all categories. The hotel also has a dedicated wheelchair accessible room for each floor.
The following dining options are available at Weligama Bay Marriott Resort & Spa, Weligama Kitchen, A spacious, all day dining restaurant that has well defined zones, each serving a distinct cuisine and an interactive live kitchen adds to the dining experience, designed with clean modern lines with rustic accents. The Weligama Kitchen offers a vibrant chic ambience for the astute traveller. The Big Fish, A Chef Driven casual upscale grill, seafood in abundance, serving simple fresh catch from the local fish mongers. A great selection of meats with local and international accents. The restaurant thrives on theatrics, chef hosted tables and the beacon of the restaurant is a live grille. This is the common meet-up zone with the Chef. The choicest of locally sourced seafood and meats are grilled here. Tides, the social zone of the Great Room – Tides is an integration of the Lobby and Lobby Lounge where guests can indulge. This space is the heart and soul of the hotel and is a hub of activity day and night. The Lounge has a clearly defined bar which transitions from a coffee and pastry focus in the day to alcoholic beverages and snacks in the evening. Surfs-Up (Pool and Beach Bar), Refreshing cocktails at the pool, a bar serving simple Asian and Western nibbles through the day. Choose from a selection of alcoholic and non-alcoholic beverages, wines, beers and refreshing citrus based signature cocktails. Mirissa Baking Company, MBC. is the go-to place for the perfect cup of coffee. Enjoy it the way you like it – hot or iced, light or strong. It also offers high quality retail merchandise. Guests can choose their freshly roast coffee or tea on display, smell it, have it packed and take it home.
All rooms are air-conditioned, well-appointed with stylish furnishing and LED TV, a private balcony with views of the bay and en-suite bathroom with walk-in shower and bathtub. All rooms Wi-Fi and are furnished with a mini bar, tea and coffee making facilities, safe and have the option of accommodating an extra bed. For leisure and recreation activities, the hotel offers three pools – a lap pool, a kid's pool and a relaxation pool, a fully equipped gym and a spa specializing in Thai treatments. They also have a kid's club. In addition, the hotel also has four banquet rooms, a roof top area and the pool lawn for meetings and events.
Facts & Figures
Rooms:
198 Bedrooms (76 Ocean View Rooms, 57 Luxe Ocean View Rooms, 55 Ocean Vista Rooms, 4 Superior Ocean Suites, 3 Luxe Ocean Suites, 2 Ocean Vista Suites and one Presidential Suite)
Facilities:
55-inch Smart LED Television
Electronic Safe
High Speed Wireless Internet
Mini Bar
In-room Tea & Coffee Maker
Compliant Safe in Reception
In-Room Dining
Iron Board
Hair Dryer
Guest Parking
Location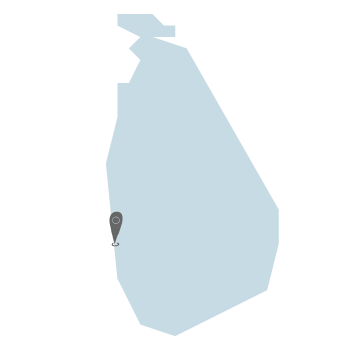 Gallery