Owl and the Pussycat Hotel - Unawatuna
Standard Boutique • Unawatuna
The Hotel
A stylish boutique hotel, with just a touch of South Beach about it, painted in bright tropical colours. Fabrics and furniture (a successful mix of antique and modern) are from India, Turkey and Italy, there are playful collages on the walls, wire sculptures, and lots of quirky touches. The grounds are small but well laid out, with sea views and sun loungers around the pool. Overall, it's very successful – chic, fun and wonderfully relaxing.
Experience at the Owl and the Pussycat Hotel
Owl and the Pussycat boutique hotel in Galle offers 17 uniquely designed suites, distributed in 4 different and colourful buildings: The Blue, the Beige, the Pink, and the Yellow building. Rooms are ranged in three different floors: garden level, first floor, and second floor, and divided into 7 categories. The hotel's furniture, colourful textiles, and artwork are all hand-made unique pieces by more than 20 international artists from all over the world.
The Runcible Spoon is a little restaurant, on an elegant dining terrace with superb wines and light, fresh food – includes Sri Lankan specialties-. Their flamboyant pastry chef will see to it that you have sweet dreams.
As for facilities, there's a modest gym, a smallish pool – beautifully lit at night – a TV and computer room and a sitting room, plus a cabana in the grounds for top-notch massages. Yoga lessons on request. There's also live jazz by the pool at weekends.
Facts & Figures
Rooms:
17 Suites (4 OTP Signature Two Bedroom Suite, 4 OTP Signature One Bedroom Suite, 4 OTP One Double Bedroom, 2 Suite E Pie, 2 Suite Dreams, 2 Suite Melodies, 2 Suite Little Treats & 1 Penthouse)
Facilities:
Air-conditioned
Outdoor pool
Spa services
Daily housekeeping
Library
Laundry service
Free Wi-Fi
Free Parking
Location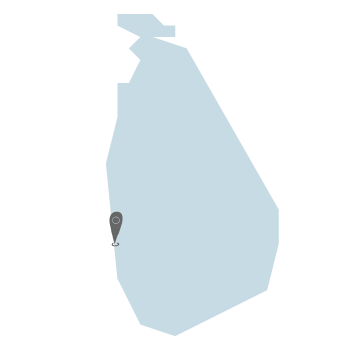 Gallery