Talalla Retreat - Tangalle
Standard Boutique • Tangalle
The Hotel
Talalla Retreat is a beachfront boutique resort on a pristine, white sandy beach with calm turquoise water, at the southern tip of Sri Lanka. There is something for everyone. Their retreat has a 20m freshwater lap pool, three custom built yoga pavilions, over eighty rooms, spa facilities and a gourmet open-air restaurant serving the freshest healthiest meals. They grow organic vegetables for the kitchen, use quality produce and cook it to a delicious standard.
They are also the go-to destination for Health and Wellbeing. Enjoy twice daily Yoga classes, or a Pilates or Boxing class with their highly trained western teachers. Or try a Reiki treatment or private Consultation with one of their wonderful practitioners. Their open-air yoga pavilions are some of the biggest in Asia and can accommodate up to forty participants in a session.
Experience at the Talalla Retreat
At Talalla, they can offer multiple accommodation types for your stay, ranging from the 'Sea View Villas', to the luxurious poolside 'Deluxe Villas' and the fun and sociable environment of the 'Bungalow', and the budget friendly 'Dormitory' with something to fit every traveler. Total 83 rooms available.
They have a signature open-air restaurant and meals are vegetarian based with the inclusion of chicken and fish dishes (no red meat). They have a bar onsite in the main lounge area where you can purchase juices, smoothies, fresh coconuts, barista style coffee and alcohol if you wish. Their bar staff make some lovely cocktails if you are looking for a refreshing drink to unwind with at the end of the day.
The Talalla Retreat has facilities and contemporary amenities. Direct beach access, Spa, massage, beauty, therapies, Surfing lessons & board hire, Three yoga pavilions, Yoga retreats & daily classes, Telephone, Free wireless internet, 20m swimming pool, Gourmet restaurant, Laundry & ironing, Traditional Sri Lankan weddings, Bespoke private dining, Baby-sitting, Conference & meeting Facilities & Transport and transfer arrangements.
Facts & Figures
Rooms:
83 Rooms (12 Sea View Villas, 9 Bamboo Hut, 32 Deluxe Rooms, 8 Big House Room, 6 Bungalow Room, 16 The Dorm)
Facilities:
Air-conditioning.
Balcony or patio.
Double or twin bed configuration.
Sea, Garden or pool view.
A/C or Ceiling fans.
Open-air rooms.
Room service available.
Sky-view bathroom with solar hot water.
Writing Desk.
Lounge area with sofa and table.
Complimentary toiletries.
Mosquito net.
Location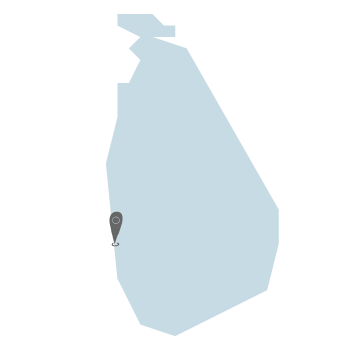 Gallery