Ceylon Tea Trails - Nuwara Eliya
Luxury Boutique • Nuwara Eliya
The Hotel
The world's first tea bungalow resort, Ceylon Tea Trails is an icon for small luxury resorts. Comprising of five restored colonial era tea planter residences, the period furnishings, gracious butler service and gourmet cuisine create an ambience that has made Tea Trails the gold standard for luxury bungalows in Sri Lanka. Situated at an altitude of 1250 meters near Hatton in central Sri Lanka, the resort borders the World Heritage Central Highlands and offers breathtaking panoramas of mountains and lush tea fields. Each bungalow is unique and exudes its own exquisite ambiance while offering guests the non-hotel, private house ambience that is the hallmark of the award-winning, "all-inclusive" Tea Trails experience. They invite you to take a trail with us through panoramic Ceylon tea gardens or laze in one of the bungalows, watching the mist roll in with a crackling fire warding off the evening chill.
Experience at the Ceylon Tea Trails
Life in all its variety is played out in the living rooms. Pale tones and natural wood create equilibrium during a hectic life. Each bungalow has many sitting areas, old wooden desks to write postcards with real stamps. Silk cushions, regency stripped footstools, huge spaces warmed by roaring log fires. Mulled wine or the finest spirits, a drink that thrills the heart. Old books, old prints, antique maps, rooms filled with flowers in vibrant colours. Wide verandahs. Time for relaxing on cushioned cane chairs waited on hand and foot by the discreet butler. Long expanses of slate to spend long afternoons with a gimlet, white wine and cucumber sandwiches or freshly roasted cashews, your butler at your beck and call. Watch the lake and study the garden bees, while reading Somerset Maugham. Spacious bedrooms, a private space to unwind after a long trek. Rooms are named after tea planters who lived in the bungalow. They offer a taste of colonial-era luxury with solid teak furnishings, antique touches and plush beds. Master Suites with a separate living room, Garden Suites with verandas to private gardens and Luxury Rooms of great character. A secluded Owner's Cottage. Relax in immense four-poster beds, crisp white sheets. 26 elegant and charming rooms and suites decorated each in a unique style, ranging from neo-colonial to classic English.
The day at Tea Trails starts with that wonderful colonial institution, Bed Tea. Served by your butler as part of a gentle wake-up call, this must be the most civilized way to start the day. The butler will also draw your bath. Then an early morning walk followed by an English or Sri Lankan breakfast. A unique aspect of Tea Trails' cuisine is the use of fresh, home grown vegetables, herbs and teas from the surrounding estates. Basil, rosemary, thyme, tarragon, sage, parsley and mint inspire and enliven the chef's menus every day. Tea Trails is all about the time-honored planters' traditions: Roaring fires and the comfort of a single malt whisky while the mists roll in or a stiff gin and tonic after a long day's walk in the tea gardens, accompanied by the spicy flavors of Sri Lankan nibbles to stimulate the appetite. Scrumptious afternoon cream teas in gardens curiously English and exotic at the same time. A four-course dinner that is at once contemporary and colonial with its garden-fresh ingredients married with choice wines, best shared in good company. Or a fabulously aromatic, authentic Sri Lankan rice and curry for lunch – a definite harbinger of the afternoon siesta.
Sweeping lawns and swimming pools. English gardens filled with roses, dew filled agapanthus and spring crocus. Tea on the lawn with Dundee cake, scones, strawberries and cream or lunch alfresco by the pool, a summerhouse to meditate in or watch the forest wagtail flit from tree to tree. Tennis, swimming, croquet and classic board games all come together for a leisurely lifestyle. Without a doubt, the best bungalows in Sri Lanka.
Facts & Figures
Rooms:
5 Bungalows (Norwood Bungalow, Tientsin Bungalow, Castlereagh Bungalow, Summerville Bungalow & Dunkeld Bungalow)
26 Rooms & Suites (Luxury Room, Garden Suite, Master Suite & Owner's Cottage)
Facilities:
Butler Service
Free Parking on Premises
Bathtub
Free Parking on Premises
Luxury Amenities
Rain Shower
Location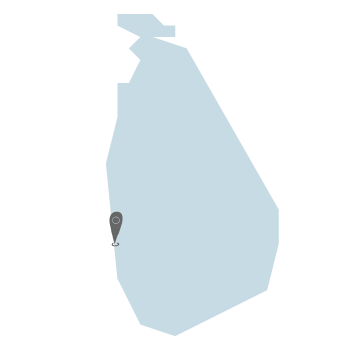 Gallery