The Hotel
Overlooking the picturesque Castlereagh reservoir in Sri Lanka's central highlands in Hatton, Camellia Hills is a modern tea bungalow that offers accommodation in five bedrooms. Decorated in soft colours and contemporary furniture, the villa is cosy and creates the perfect ambience for relaxation. The bungalow has been designed to provide guests with a spectacular view of the glass-like waters of the reservoir and surrounding tea plantation, whether you're sitting in the spacious living area or enjoying a cup of tea in the balcony.
Experience at the Camellia Hills
Camellia Hills has five bedrooms categorized into two categories: Lakeview Bedrooms and Camellia Bedrooms. The three Lakeview Rooms are furnished with king-sized beds, en-suite bathrooms with h/w showers (two of the three rooms are fitted with bathtubs as well) and a private terrace. The two Camellia Bedrooms are either fitted with a king-sized bed or twin beds, en-suite bathroom with h/w shower. All rooms have ceiling fans, complimentary Wi-Fi, wardrobes, toiletries, hairdryer and a safe.
For a small five-bedroom establishment, the all-inclusive food is ambitious and while more than acceptable, the flavors don't quite live up to the promise on the menu, so that dishes such as pan-fried tuna steak, garlic chili and lime rice, black mustard greens, red pepper achcharu sound rather more interesting than they taste. Everything is beautifully presented, and breakfast, including dishes such as nuts, banana and chia seeds on toast or traditional egg hoppers with seeni sambol, luna miris is imaginative. There is a special kids' menu.
Camellia Hills is a warm and inviting abode, offering comfort fit for the nippy weather. With butlers at the ready to serve you, this is a great location to enjoy the views with some sundowners or perhaps tuck into some delicious heart-warming dishes. You will be able to dine on All-Inclusive basis, which includes all three meals, complimentary soft drinks, beer, house wine and alcohol with mixers.
Facts & Figures
Rooms:
5 Rooms  (Camellia Bedrooms & Lakeview Bedrooms)
Facilities:
Alarm clock
Free welcome drink
Satellite/cable channels
Blackout curtains
Hair dryer
Shower
Closet
Heating
Telephone
Coffee/tea maker
Internet access – LAN
Toiletries
Complimentary tea
Internet access – wireless
Towels
Desk
Linens
Wake-up service
Free bottled water
Non-smoking
Wi-Fi [free]
Location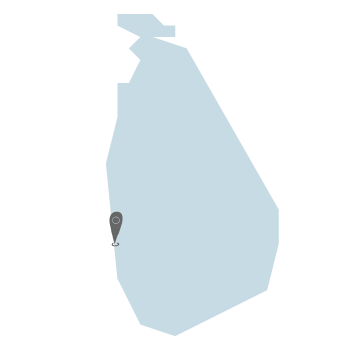 Gallery