The Hotel
Nearly half a century ago, their legendary brand of hospitality was born on this very coastline. From the warm hearts of a Sri Lankan family, the values of passion, humility, integrity, and tenacity were brought to life in a charming beachside villa that has since inspired a world of luxury spread across their tropical isle.
It all began here – at their original home of Sri Lankan hospitality. The home in which we welcomed the world as part of their family and treated the world as one of their own. From mouthwatering meals to unique experiences, we have always been delighted to share the magic of their land with you. And today, as their timeless seas hold a wealth of stories past, we invite you to their nostalgic shores to begin one of your own.
Experience at the Jetwing Blue
Over the course of their transformation from a 6-room coastal villa to a 120-room Negombo beach hotel, Jetwing Blue has always remained true to its roots as a welcoming Sri Lankan home. Coupled with their legendary hospitality, this historic beachfront property continues to live on as a contemporary space that looks forward to sharing the comforts of their family with yours. With six types of luxury rooms to choose from, Jetwing Blue extends an invitation to travelers of all tastes. Designed with the appealing contrast of pristine white walls and soothing blue floors, their 82 Deluxe Rooms complement the view of their large pool against the palm-fringed backdrop of the Indian Ocean, while their 21 Super Deluxe Rooms add the pleasure of more space for your comfort. If you are staying with them as a larger group however, the 3 Family Rooms are the ideal choice with a separate sitting area and the ability to accommodate an extra bed. And for absolute luxury, the 6 exclusive Suites on the top floor of Jetwing Blue not only include a personal butler, but also a plush Jacuzzi in an outdoor lounge that overlooks the Indian Ocean. It is also worth mentioning that their original home of Sri Lankan hospitality features two rooms specially catered to the differently abled, with the additional space of 8 intimate Annex Rooms located across the road from their beachfront property.
Featuring exciting open show kitchens, their main restaurant aptly named 'The Kitchen' treats you to a complete sensory dining experience that starts with the sounds of kitchen equipment and ends with the mouthwatering taste of your meals – all against the magnificent backdrop of the Indian Ocean. Moving onto the sandy shores, the Centre Point Grill & Bar serves up a selection of light snacks and refreshing beverages amidst the welcoming sea breeze, in a casual dining space that puts you in the heart of their coastal landscapes. For a specialty dining experience however, Jetwing Blue also features a Sushi Bar with a variety of Japanese culinary delights prepared with a combination of fresh island produce, along with some of the finest seafood caught from their neighbourhood seas. For cocktails and mocktails, and everything in between, Jetwing Blue is home to two bars that complement your diverse experiences of dining in Negombo. At the edge of their beach, The Float is an elegant watering hole with a palm-fringed view of the horizon beyond, while The Outrigger is their cozy poolside bar whose name draws inspiration from the traditional fishing craft that serves as an icon of their coastline. As a luxurious alternative to all of the above, Jetwing Blue also offers four Signature Dining experiences as a pleasure of their hospitality. Designed for indulging in your meals within unique settings across their property, each experience is distinctly different, untraditional, and most of all, highly memorable. At their original home of Sri Lankan hospitality, you may choose to dine upon the soft sands of their beach, by the refreshing waters of their pool, in the comforts of your own Suite, or even within the tranquility of their in-house spa.
The elegance of each room at Jetwing Blue is reflected not only in its ambience, but also through the inclusion of modern amenities that complement your lifestyle. Beyond the pleasures of a private balcony or terrace and a luxurious bathtub in all spaces except the Annex Rooms, every living space features free Wi-Fi, a satellite television, rain shower with hot and cold water, mini bar, and many more contemporary essentials.
Facts & Figures
Rooms:
120 Rooms (82 Deluxe Room, 21 Super Deluxe Room, 3 Family Room, 6 Exclusive Suite, 8 Annex Room)
Facilities:
Central Air Conditioning with Individual Temperature Controls
Electric Power (220V-240V)
Telephone with I.D.D. Facilities
Telephone in Bathroom
Bathroom with Rain Shower Enclosure
Hot and Cold Water
Television with Satellite Channels
Free Wi-Fi
Mini Bar
Tea/Coffee Making Facility
Bottled Water
Electronic Safe
Magnifying Shaving Mirror
Hair Dryer
Bathrobe
Slippers
Shoehorn
Umbrella
Torch
Shopping Bag
Iron and Ironing Board
DVD Player (On Request)
DVD Library (On Request)
Location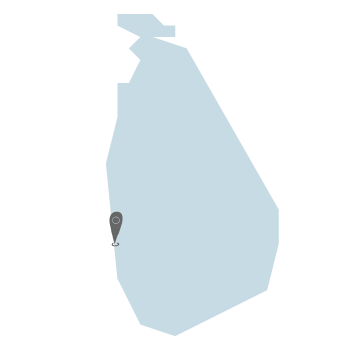 Gallery