Jetwing Ayurveda Pavilion - Negombo
Standard Boutique • Negombo
The Hotel
Designed around an ancient healing science that dates back millennia, their home of Sri Lankan hospitality is an enchanting combination of tradition and modernity. Amidst lush gardens and rustic courtyards, their atmosphere of serenity provides a sense of comforting luxury, shared with tales and whispers of historic knowledge that inspires the natural stimulation of your entire well being.
As one of the finest Sri Lanka Ayurveda hotels, their home extends an open invitation for you to immerse yourself in their ancient art. Here, generations of wisdom come to life with their signature touch of family values for a welcoming experience that not only pampers, but also effortlessly rejuvenates your mind, body and soul.
Experience at the Jetwing Ayurveda Pavilion
Inspired by a traditional Sri Lankan village, every living space at Jetwing Ayurveda Pavilions flawlessly combines rustic architecture with our verdant environment, creating a natural ambience that commands the luxury of an Ayurveda hotel. Sri Lanka has been a prime believer in the ancient healing science of Ayurveda for millennia, and today they combine this historic knowledge with our world-famous hospitality in a modern haven of therapeutic luxury. Total number of the rooms 38 in Jetwing Ayurveda Pavilions features four distinct classes of accommodation, 16 Classic Rooms- A/C, 8 Standard Rooms- Non-A/C, 5 Kings Pavilion & 7 Queen Pavilion.
Jetwing Ayurveda Pavilions features two distinct dining options that deliver Sri Lankan herbal cuisine, namely the Herb & Spice Restaurant, along with three Signature Dining experiences that are a pleasure of their legendary hospitality. As the first hotel in Sri Lanka to be certified by Veggie Hotels, Jetwing Ayurveda Pavilions is also a haven for vegan and vegetarian meals.
Their 8 Standard Rooms on the second floor are located next to the Ayurveda Niwasa therapy center and feature a host of modern essentials including free Wi-Fi as well as hot and cold water. The 16 adjacent Classic Rooms feature the addition of air-conditioning should you wish to opt out of natural ventilation. The regally coined King and Queen Pavilions stay true to their names with the luxury of added space, along with exclusive amenities such as a satellite TV, lavish bathrooms, and the pleasure of a dedicated treatment area to indulge in our range of ancient Ayurvedic therapies from the privacy of your own abode.
Facts & Figures
Rooms:
38 Rooms (16 Classic Rooms- A/C, 8 Standard Rooms- Non-A/C, 5 Kings Pavilion & 7 Queen Pavilion)
Facilities:
Ayurveda Therapy Centers.
Ayurveda Pharmacy.
Swimming Pool.
Non-Smoking Rooms.
Garden Fresh Vegetables and Medicinal Herbs.
Daily Housekeeping.
Parking Facilities.
Free Wi-Fi.
English Speaking Personnel (German and Japanese Speaking Personnel on Request)
Team of Experienced Ayurvedic Doctors (Bachelor of Ayurveda Medicine and Surgery, B.A.M.S.)
Location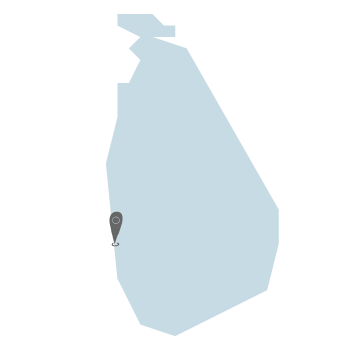 Gallery