Lantern Boutique Hotel - Mirissa
Standard Boutique • Mirissa
The Hotel
Situated on one of the most picturesque beaches on the south west coast of Sri Lanka, Lantern is founded on the desire to create a beach getaway for travellers who appreciate an authentic and intimate vacation. Beyond their crystal blue waters and sweeping white sands, Lantern seeks to redefine the luxury boutique holiday experience by engaging their guests on a more personal level. Their philosophy of integrity, balance and inclusivity, has led them to support causes that have sustainable benefits for both the community and the environment.
Experience at the Lantern Boutique Hotel
The 6 Rooms include 1 ground floor Garden Suite facing the ocean, 1 Ocean view suite with extensive balcony space, and 4 classic rooms all with ocean views and balconies. Their rooms are contemporary and spacious, a place to feel at ease, and relaxed. All their rooms are uniquely set up to meet the needs of individuals, families and groups.
The open plan kitchen in the Restaurant provides a unique connection to lounge and outdoor spaces, encouraging interaction with the Chef and their service staff.
Facilities of Lantern Hotel are Free high speed wi-fi, Their Lantern Hotel open plan Restaurant with intimate Dining, Vegetarian and Halal Dining Options, Fully Licensed Bar with low mid and high-end product, The Lantern Estate Organic Garden, Spa Services- on the Sand, at the Spa, on your balcony or in your Villa, Slate Lined pools, refreshing by day and soothingly warm in the early evenings, Poolside sunbeds, Swinging Day Beds, Places to Chill out and Relax, 24 hours security and reception & Laundry Service.
Facts & Figures
Rooms:
6 Rooms (1 ground floor Garden Suite, 1 Ocean view suite & 4 Classic rooms)
Facilities:
Amazing Ocean Views from Rooms and Balconies
Luxurious Spaces and Elegant Furnishings
Super King Size Bed or Super Single Bed
5-star Hotel Quality Mattress, 5-star Quality Egyptian linen bolsters and pillows.
Solar Hot Water with High Pressure pumps – Hand & Rain Showers to all Bathrooms
AC to All Rooms
FREE HIGH SPEED WIFI Connected
42″ or 50″ HD Smart TVs with a FULL subscription of all channel
Multi Adaptor Power Boards for all your devices
Bose Bluetooth Sound System (to select rooms)
IDD Phone
Laundry Service
Digital Safe
Bottled Water / Fresh Boutique Tea / Coffee
Mini Fridge (Lantern Boutique Hotel Only)- Otherwise on request.
Hotel Quality Daily Room and Turndown Service
Room Service
Boutique locally produced bath and shower products
Bath Robes and Slippers
Location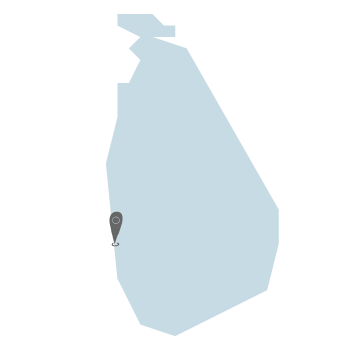 Gallery