Kahanda Kanda - Koggala
Luxury Boutique • Koggala
The Hotel
Set amidst the palm fringed jungle and tea plantations of southern Sri Lanka, Kahanda Kanda is a hidden gem where culture, wellness and luxury combine. Their bespoke villas are inspired by local culture, featuring elegant art and antiques within each of the spacious rooms and gardens – a sanctuary where guests can indulge in serenity, privacy and personalised five-star service.
Experience at the Kahanda Kanda
Total number of Suites 10 and the types of the siutes are Mango, Nelum, Araliya, Garden, Tea, Dubu, Peacock, Hellaconia, Hibiscus & Tamarind. Experience luxury and relaxation in their collection of uniquely designed suites spread throughout the grounds of their romantic resort in Galle. Each bedroom suite is in a stand-alone building, except for the Garden and Tea Suites, thus ensuring maximum privacy and peaceful surroundings for guests. Decorated in a different style, all of their villas near Galle Fort are filled with an eclectic and individual mélange of antiques as well as more contemporary pieces – sourced locally and from all over the world. As part of their Responsible Tourism policy, all suites have solar power heating for the hot water, they re-cycle their waste and they ask that you also act responsibly towards the planet they inhabit.
Indulge your taste buds with fine food that is fresh, delicious and healthy at Kahanda Kanda. They use only fruits, vegetables and herbs grown on the estate, supplemented with a selection of the freshest local produce to create simple, fusion dishes and classic Sri Lankan curries to pamper their guests' palates with good health. Two of the three resident chefs have trained in Thailand and offer a mouth-watering range of Thai dishes.
Feel at home at their luxury resort in Sri Lanka and take advantage of their first-class facilities designed for your leisure and pleasure. Wonder around their gardens and tea estate, get active at the fitness gym, feast on the finest cuisine and unwind with a great book in the open-air jungle-view Living Pavilion. To take relaxation and pampering to the next level, the spa is the place the let your stress and cares free with heavenly massages and treatments.
Facts & Figures
Rooms:
10 Suites (Mango, Nelum, Araliya, Garden, Tea, Dubu, Peacock, Hellaconia, Hibiscus & Tamarind)
Facilities:
Free Luxurious Egyptian Cotton Bed Linen
Mini-bar
Complimentary Wi-fi
Tea and Coffee Making Facilities
Air Conditioning
En-Suite Bathroom
Outdoor Shower
Bose Bluetooth Speaker
Hair dryer
In-Room Safe
Laundry
Living Room Space
Cotton Waffle Robe and Slippers
Library of Books
Location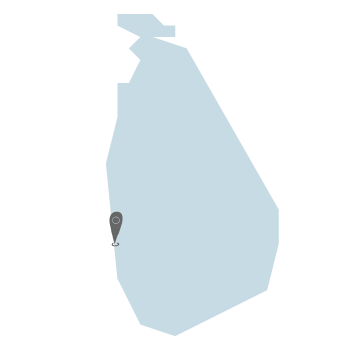 Gallery