The Hotel
Clingendael is a luxurious five-bedroom villa situated in the Victoria Golf & Country Resort in Kandy, with magnificent views of the Victoria Reservoir and the golf course. Designed along the lines of a colonial-period Kandyan Wallauwa (ancestral house), this magnificent boutique hotel and villa exudes a stately grandeur yet is infused with cutting-edge technology. The creation of Clilngendael took five years with its Dutch owner painstakingly putting together original doors, windows, staircases, floorboards and furniture collected from old colonial houses. The old-world charm is blended tastefully with a touch of colour, contemporary art on the walls and modern conveniences. You don't need to be a golfer to relish Clingendael's terraced gardens, cascading waterways, verandas and tranquil setting.
Experience at the Clingendael
Clingendael Hotel is home to 5 bedrooms. All are tastefully furnished and many even provide such comforts as internet access – wireless (complimentary), non-smoking rooms, air conditioning, wake-up service, desk. Besides, the hotel's host of recreational offerings ensures you have plenty to do during your stay. Whatever your purpose of visit, Clingendael Hotel is an excellent choice for your stay in Kandy.
The property has numerous locations for dining including a main dining room which seats 14, your private veranda or in the gardens. Sri Lankan and Western cuisine is served using fresh local produce: discuss your preferences with the chef. Drinks are served from the bar in the front veranda.
Clingendael's dramatic entrance leads you downhill through landscaped gardens past an infinity pool overlooking the Victoria reservoir and a cascading pond. At the main entrance of the house is a veranda which serves as a living and dining space. Through the more formal living area is a tranquil living space at the rear that opens out to a manicured garden, the reservoir and mountains beyond. They have other facilities as, fitness center, golf, yoga, bar, spa & sun bathing.
Facts & Figures
Rooms:
5 Room & Suite (Green Room, Red Room, Brown Room, Blue Room & Master Suite)
Facilities:
Air conditioning
Fan
Seating area
Balcony/terrace
Free bottled water
Shower
Bathrobes
Hair dryer
Wi-Fi [free]
Coffee/tea maker
In-room safe box
Desk
Non-smoking
Location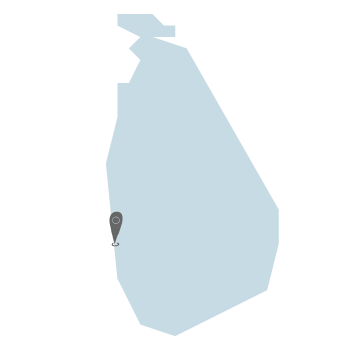 Gallery