Fox Resorts - Jaffna
Standard Boutique • Jaffna
The Hotel
A Boutique Resort set among the gently swaying Palm trees of Jaffna. The hotel is ideally situated which allows their guests to enjoy the culture, places of worship and other historical sites within a short space of time in this northern peninsula. This unique property also allows its guests complete privacy and to relax and enjoy its surroundings or take a dip in the pool to wear off the heat. The guests can select from a range of food offerings such as the typical Jaffna Crab Curry and other Jaffna specialties, traditional Sri Lankan or International Cuisine.
Experience at the Fox Resorts
The rooms are beautifully decorated in keeping with the colours and landscape of the peninsular. All the rooms are spacious and minimal in design with paintings occupying pride of place. The rooms are well appointed and complemented with comfortable beds. The property is spread over three acres and in addition to the four suites and 24 rooms boasts a swimming pool and restaurant while plans are afoot to open a spa, a perfect addition to luxuriate oneself in after a busy day of sightseeing.
The restaurant serves a variety of dishes which includes western cuisine. However their specialty is in creating Jaffna cuisine. Their signature dishes are the Kool soup, an authentic seafood preparation, the Jaffna crab curry, garlic prawn curry and the mutton pooriyal. Guests are encouraged to indulge in the traditional Jaffna rice and curry which is cooked to a traditional recipe and is second to none.
The hotel has other facilities as, Restaurant and bar/lounge, Outdoor pool, Terrace, 24-hour front desk, Air conditioning, Daily housekeeping, Garden, Front desk safe, Self-serve laundry, Concierge services, Picnic area, Free continental breakfast, free WiFi, and free parking.
Facts & Figures
Rooms:
4 Suites with 24 Rooms (Superior Room, Deluxe Rooms & Deluxe Rooms)
Facilities:
Air conditioning
Hair dryer
Telephone
Closet
In-room safe box
Toiletries
Coffee/tea maker
Linens
Towels
Fan
Refrigerator
TV flat screen
Shower
Wake-up service
Location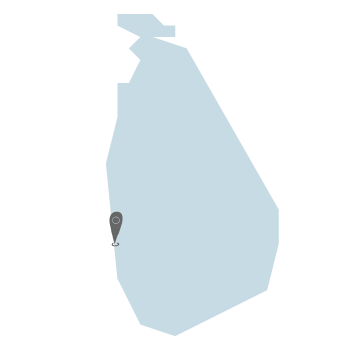 Gallery