Villa Republic - Galle
Standard Boutique • Galle
The Hotel
Villa Republic Galle is a 9-bedroom boutique hotel which achieves a nice balance between contemporary architecture and old-world charm. Perched on the banks of Gin Ganga that runs its course through Galle. It also overlooks the turquoise Indian Ocean. Inspired by modern architecture and enhanced by antiques and period pieces from different parts of the world, the villa seamlessly blends in modern conveniences with the luxuries and elegance of a bygone era.
Experience at the Villa Republic
Villa Republic Galle has nine rooms out of which six are standard rooms and three are suites, Villa Republic Galle includes one suite with a plunge pool and two suites with private Jacuzzi, Six standard rooms all with en-suite bathrooms. All suites offer a view of the ocean and have a large veranda. The suites also have a plunge pool or jacuzzi so that guests have the option of taking a dip in the comforts of their own room as opposed to using the main swimming pool.
The villa has its own restaurant and bar overlooking the cove. Both Western and Eastern cuisine including traditional Sri Lankan food is prepared on the premises by the in-house chef.
Perfectly nestled overlooking the cove, the restaurant and bar at Villa Republic Galle serves both Western and Eastern cuisine including traditional Sri Lankan food, prepared at the premises using fresh produce.  Surrounded by a beautifully landscaped garden, the hotel's swimming pool is a great place to relax and unwind during the day.
Facts & Figures
Rooms:
6 Rooms & 3 Suites (1 suite with a plunge pool, 2 suites with private Jacuzzi & 6 Standard Rooms)
Facilities:
Flat-screen TV
Air conditioning
Mini Fridge
Kettle
Mini bar
Outdoor pool
Free use of bicycles
Terrace
24-hour front desk
Daily housekeeping
Free WiFi and free parking
Library
Minibar
Location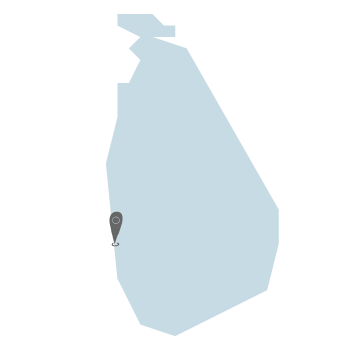 Gallery