The Hotel
The Bartizan is a luxury boutique hotel located in the world heritage site of Galle Fort, Sri Lanka. The building was an old Dutch structure that has now been carefully renovated to a boutique hotel while keeping the original architectural elements intact. Spacious rooms come with private balconies, looking out at the ocean and the fort. All rooms boast modern furniture and fixtures and luxurious bathrooms with complimentary bath amenities.
Experience at The Bartizan
The Bartizan has a selection of beautiful modern rooms that complement the Dutch inspired architecture of the building and Galle Fort. Choose a suitable room from balcony sea view to beautiful courtyard rooms. There are 9 room types in The Bartizan Hotel Private Tower Room With Sea View, Courtyard Room, South Tower Room With Sea View, North Tower Room W/ Terrace & Sea View, Deluxe Balcony Room With Sea View, Family Suite With Balcony & Sea View, Superior Balcony Room With Sea View & Superior Balcony Room With Sea View.
Guests enjoy a cool welcome drink upon arrival and daily breakfast. Only breakfast is served here.
Along with coffee/tea in a common area, this hotel has a 24-hour front desk and express check-in. Free English breakfast, free Wi-Fi in public areas and free self-parking are also provided. Additionally, multilingual staff, a garden and a front desk safe are on-site.
Facts & Figures
Rooms:
9 Room Types (The Bartizan Hotel Private Tower Room With Sea View, Courtyard Room, South Tower Room With Sea View, North Tower Room W/ Terrace & Sea View, Deluxe Balcony Room With Sea View, Family Suite With Balcony & Sea View, Superior Balcony Room With Sea View & Superior Balcony Room With Sea View)
Facilities:
Wireless Internet access
Premium bedding
Rainfall showerheads
Coffee/tea makers
Free bottled water
Hairdryers
Location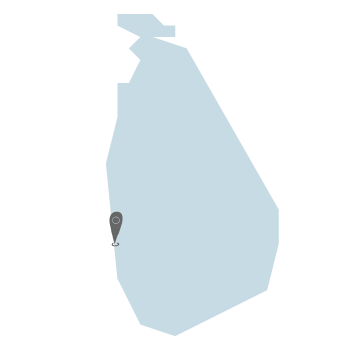 Gallery