Lighthouse Street - Galle
The Hotel
The villa has been sympathetically restored by Taru & her team resulting in an authentic & stylishly beautiful colonial villa. The bijou roof terrace affords romantic sunset views over the Fort skyline & Indian Ocean on the horizon. The Villa is strategically located in the heart of the historic Galle Fort, providing convenient access to all the sights that this UNESCO Heritage Site has to offer. Once through the front section of the house, you enter the large, bright courtyard – a space for sunbathing, alfresco dining and refreshing swims in the exquisite pool.
Experience at the Lighthouse Street
Of the three bedrooms, the Master Suite and a double room are located on the upper floor; and another double room is set on the ground floor and opens out to the swimming pool. The upper floor bedrooms open out to a balcony that skirts around and has views across the clay tiled roofs of Galle Fort as well as the garden and swimming pool below. These en-suite bedrooms come complete with soft white linen sheets, fitted mosquito nets, a/c, overhead fans, and iPod dock.
Their breakfasts and their Sri Lankan dishes are always crowd-pleasers, but they have ample international options for both healthy and indulgent fare. At the end of a sunny day discovering the secrets of this fabled Fort, return to Taru Villas – Lighthouse Street for a 'sundowner' cocktail and delicious dinner. Their chef will be amenable to your suggestions or dietary requirements and be happy to adjust the menu to your liking, with a little notice. If you chose to book out the whole villa, your entire menu can be pre-set before your arrival.
The hotel features 3 beautifully appointed guest rooms, many of which include internet access – wireless, internet access – wireless (complimentary), non-smoking rooms, air conditioning, wake-up service. The hotel's garden are ideal places to relax and unwind after a busy day. With an ideal location and facilities to match, Taru Villas – Lighthouse Street hits the spot in many ways.
Facts & Figures
Rooms:
3 Bedrooms (Deluxe Double Room, Superior Double Room & Superior Double/ Triple room)
Facilities:
Air conditioning
King size bed
En-suite bathroom
In-room safe
Overhead fans
Hot/cold rain showers
Hair dryers
Laundry Service
Location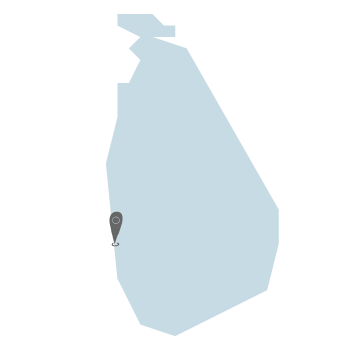 Gallery