Ashburnham Estate - Elkaduwa
Standard Boutique • Elkaduwa
The Hotel
The House dates back to the 1930's and is the original Principal Planter's bungalow for a much larger estate. At 2,600 feet above sea level it is in the foothills of the Knuckles Mountains; this is the heart of tea country. There are six double bedrooms, each with its own character. The front terrace allows for the enjoyment of a fine panorama, where often you can witness a stunning sunset.  There's also a swimming pool and tennis court. The House is available to rent as a full unit, or by room. All cooking is supervised by Carol Royce, who is in charge of the House, and who will ensure that you have the most delightful stay with them.
Experience at the Ashburnham Estate
The hotel features 6 beautifully appointed guest rooms, many of which include internet access – wireless, non-smoking rooms, desk, balcony/terrace, fan. Throughout the day you can enjoy the relaxing atmosphere of the outdoor pool, tennis courts, garden. With an ideal location and facilities to match, Ashburnham Tea Estate hits the spot in many ways.
Reggie, the houses wonderful Kandyan chef, produces great food, both western and Sri Lankan. The place doesn't hanker after Michelin stars but they love what he serves up; superb curries; uncomplicated but great European fare; and excellent scones and cakes each afternoon. The kitchen uses as much produce from its own vegetable garden as possible and sources other ingredients locally.
At Ashburnham Estate you will can enjoy a range of following services and facilities, A traditional 1930's "Planters" estate house, Welcome area / reception, Office with 24/7 staffing, Open plan dining and lounge area with log fire, A swimming pool, including children's shallow area, with stunning views overlooking the tea plantation, Beautiful gardens to relax in, 100 acres of tea estate to explore, Organic vegetable garden, Onsite Parking, Daily housekeeping & Laundry service.
Facts & Figures
Rooms:
6 Rooms (Double rooms, The Ashburnham Suite, Family Room & Single room)
Facilities:
Air conditioning
Wi-Fi
Pool
Plenty of board games
Library
Balcony / Terrace
Fan
Location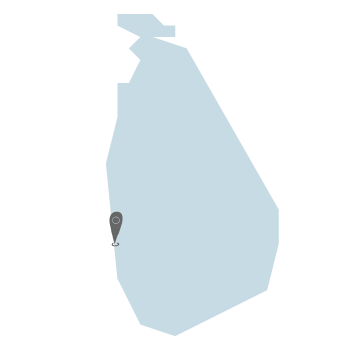 Gallery