Ani Villa - Dikwella
Luxury Boutique • Dikwella
The Hotel
ANI Sri Lanka commands a panoramic view of brilliant blue waters rolling in among headlands, reefs, and sandbars. Sitting atop a bluff, this sprawling 15-bedroom private resort holds its own stretch of white sand beach on the central south coast of Sri Lanka.
Experience at the Ani Villa
Created by Reda Amalou and AW2 of Paris, 2 villas with the stunning 15-bedroom suites estate combines contemporary tropical architecture with the finest bespoke finishes and furnishings. The facility itself includes a spa, oversized oceanfront pools, dedicated children's pools with exciting waterslides, and a plethora of spaces for dining and entertainment. An event pavilion and related facilities allow the property to host a wide range of events including weddings and corporate retreats.
A larger selection is available on request. Guests are welcome to plan specific meals for the duration of their stay or leave Chef Cyril to surprise them within their provided preference guidelines. Breakfasts are à la carte and include eggs any style, pancakes, waffles, fruits, juices, and daily specials.
Facilities in Ani villas are Arrival pavilion, Infinity swimming pools with pool bar, Children's swimming pool and waterslide, Open dining Sala, Open air event pavilion, Pool table, Enclosed libraries, Game and TV rooms, Yoga pavilion, Spa, Tennis court, Shuffleboard court, State of the art fitness room. Complementary on/off site activities Southeast Asian cooking classes with the executive chef, Tennis lessons, Personal training, Yoga light lessons, Meditation, Aqua aerobics, Cross fit, Beach volleyball, Beach jogging, Cycling tour & Local walk and trek.
Facts & Figures
Rooms:
2 Villas – Villa Monara & Villa Divia with 15 Rooms
Facilities:
3 Split-Level master suites 3 Classic master suites
Guest suites king/twin
Enclosed living sala
Enclosed library
Enclosed games & TV room
Open dining sala
Pool bar
Open living salas
Beachfront pool
Kids' pool with water slide
Location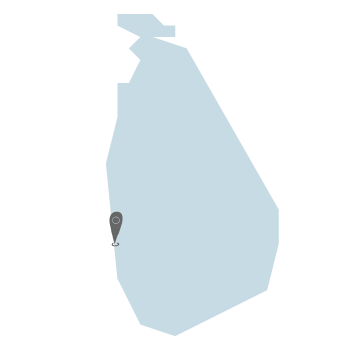 Gallery