Kalundewa Retreat - Dambulla
Luxury Boutique • Dambulla
The Hotel
Kalundewa Retreat is set on a 115-acre paddy and vegetable estate near Dambulla with picturesque hills as a backdrop. It consists of three luxurious, contemporary chalets created by young Sri Lankan architect, Sarath Liyanage. The chalets are set well away from each other by a man-made lake strewn with mangroves and tall tropical trees that attract exotic birds and butterflies. The chalets have high timber roofs, polished cement floors and large glass windows that offer spectacular jungle and lake views. Steel beams and large glass panels glint in the dappled sunlight and confident wooden decking juts outwards. Minimalist interiors have great views, modern furniture and art by Sri Lankan artist and landscape architect Laki Senanayake. To get to the two chalets, take a short ferry ride winding around massive Milla trees or take a short walk along a gravel path. You can be active and go on nature trails, village walks and bird watching; or merely take in the peace of this wonderful holiday retreat. Kalundewa Retreat can be booked by the room and is ideal for nature lovers. It is also well suited for a romantic honeymoon.
Experience at the Kalundewa Retreat
Total 6 rooms available, the rooms are Nika / Ahela, Damunu Suite, Upper Bakmee, Lower Bakmee & Kumbuk Chalet. Features in all chalets: Phone, iPod dock, Internet Connection, Safe box, Air-Conditioning, Jacuzzi/hot tub (private), Terrace/balcony (private), Hairdryer, Bathrobes, Complimentary toiletries, Minibar, Coffee/tea making, Coffee maker.
Dining at Kalundewa Retreat is truly special. A standout amongst Dambulla restaurants, their main dining venue beside the lake serves dishes utilizing produce from their organic garden, along with gluten-free meal options, fair trade coffee and single estate tea, blended to perfection. For a change of scenery head outdoors, experiencing al fresco dining right amidst the paddy fields and the ceaseless call of the wind. There is 2 dining options available, The Tree House Restaurant, Nestled between the lake & paddy fields, their restaurant offers the ideal backdrop for your foodie adventures & Alfresco Dining, Discover nature like never before as you enjoy al fresco dining at captivating outdoor locations.
Kulundewa retreat has many facilities, A restaurant, an outdoor pool, and 24-hour room service are available at this lodge. Free continental breakfast, free WiFi in public areas, and free self-parking are also provided. Additionally, free use of bicycles, concierge services, and dry cleaning are onsite.
Facts & Figures
Rooms:
6 Rooms (Nika / Ahela, Damunu Suite, Upper Bakmee, Lower Bakmee & Kumbuk Chalet)
Facilities:
Phone
iPod dock
Internet Connection
Safe box
Air-Conditioning
Jacuzzi/hot tub (private)
Terrace/balcony (private)
Hairdryer
Bathrobes
Complimentary toiletries
Minibar
Coffee maker
Location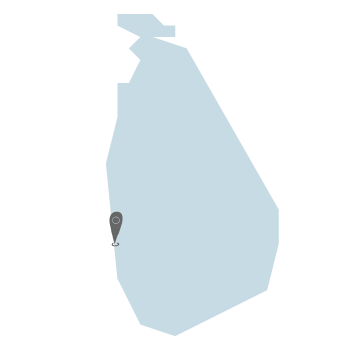 Gallery