Jetwing Vil Uyana - Sigiriya
Luxury Boutique • Sigiriya
The Hotel
Jetwing Vil Uyana name refers to a garden of lakes – a tribute most fitting to their agrarian ancestors, who once served a prosperous country from these fertile lands of their Sigiriya hotel. Centuries later, proud to share a legacy of true Sri Lankan hospitality with the world, in the finest of modern ecological luxury. And with a mystifying blend of rustic tradition and natural magnificence, they promise you a sojourn to remember.
Experience at the Jetwing Vil Uyana
Jetwing Vil Uyana symphony of natural habitats has inspired 36 dwellings built with the sustainable fusion of rustic nobility, and modern amenities in world hotels. In Sigiriya, luxury accommodation designed around their five thriving eco-systems of 5 Garden Dwelling, 5 Marsh Dwelling, 12 Paddy Dwelling, 4 Water Dwelling and 10 Forest Dwelling are comparable only to its eponymous rock fortress of legendary opulence. Each dwelling at Jetwing Vil Uyana is named after the natural habitat that surrounds it, inspiring distinct characteristics of eco-luxury for your absolute comfort. For instance, their five Garden Dwellings of varied sizes each enjoy a sense of originality; yet share the pleasure of a private lounge area to immerse you in their teeming landscapes, while the five Marsh Dwellings proudly look over the neighbouring scrublands – two of which feature the luxurious addition of a private plunge pool for an ambience of natural invigoration. Continuing to pay tribute to their surrounding habitats, the twelve Paddy Dwellings not only feature private plunge pools, but also an expansive timber deck overlooking acres of lush paddy fields, which also provide for them at Jetwing Vil Uyana. The four Water Dwellings are also built in a similar manner, stilted over the resident lake with lily pads. Finally, the ten Forest Dwellings built from earth and stone are the epitome of eco-luxury at their home of Sri Lankan hospitality, with two spacious levels and a private swimming pool.
Their fortunate habitation in between some of Sri Lanka's greatest cultural and natural charms have inspired four unique dining experiences at Jetwing Vil Uyana. From the starlit foliage to the frescoes of Sigiriya, restaurants here bring their own delights to complement the exclusive luxury haven around you. At Apsara, indulge in fine dining amidst the exclusive habitats of Jetwing Vil Uyana. With a selection of à la carte and set menus that offer you cuisines of the world along with specialties of their own, your taste buds are bound to be in for a treat at the open-air ambience of their main restaurant which looks over the lake and surrounding environments, with the majestic Sigiriya Rock Fortress in the distance. Sulang, on the other hand, is their more laid-back café, which is ideal for relaxing in the cool breeze that travels through their habitats. While best frequented for a selection of light refreshments, the nearby Grafitti Bar serves as an alternative with its range of exquisite spirits. Inspired by the famed frescoes of Sigiriya, the Grafitti Bar is a serene watering hole, fittingly located next to a pond filled with blue lotus flowers that adorn the aquatic habitat while you kick back with a drink in hand. Finally, as a staple pleasure of Jetwing hospitality, their exclusive sanctuary also offers seven distinct Signature Dining experiences should you wish to enjoy your meals a little differently.
All dwellings have been designed with sustainable local materials including woven reeds and rattan for an atmosphere of natural elegance, complemented by a number of modern amenities for your contemporary lifestyle. In addition to plush luxury bathtubs, each dwelling also features the standard essentials of air conditioning, satellite TV with an accompanying DVD player, a mini bar, as well as tea and coffee making facilities along with a high-end BOSE Home Entertainment System in all but the Garden Dwellings.
Facts & Figures
Rooms:
36 Dwellings (5 Garden Dwelling, 5 Marsh Dwelling, 12 Paddy Dwelling, 4 Water Dwelling and 10 Forest Dwelling)
Facilities:
Individual Air Conditioning
LCD TV with Satellite Channels
Mini Bar
BOSE Home Entertainment System
Guest Laundry Facility
Luxury Bathtub and Separate Shower Enclosure
Hot and Cold Water
Hair Dryer
Magnifying Shaving Mirror with Light
Fans
Electronic Safe
Iron and Ironing Board
Sarongs
Hats
Bath Slippers
Umbrella
Torch
Bottled Water
Tea and Coffee Making Facility
Electric Kettle
Utensils
Cups and Saucers
Location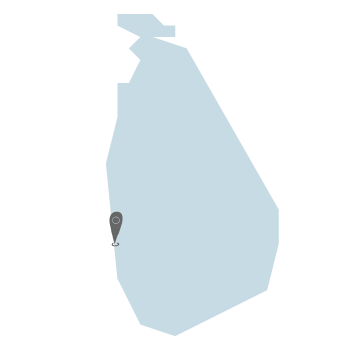 Gallery