Diyabubula - Dambulla
Standard Boutique • Dambulla
The Hotel
Diyabubula, the Barberyn Art & Jungle Hideaway, is a small luxury lodge, a boutique hotel consisting of five villas, located near the town of Dambulla, in central Sri Lanka. Renowned Sri Lankan artist Laki Senanayake designed the place as a hideaway to compliment his water garden.
Experience at the Diyabubula
Diyabubula, the Barberyn Art & Jungle Hideaway, consists of five beautiful villas, Water Villas, The Bamboo Grove & The Tree House.
The small and cozy dining room of their boutique hotel serves breakfast, lunch and dinner. Your comfort at Diyabubula means everything to them: if you like to get some refreshments or snacks outside meal times, their chef will be happy to produce everything your heart desires. Fresh fruit juices and tea are available all the time. In accordance with the Barberyn philosophy, they do not serve meat, and they do not serve alcohol. They serve fresh vegetables, fruits, fish and seafood, deliciously prepared by an experienced chef and his staff.
Diyabubula has other facilities as, Free Wi-Fi, Airport transport, free parking & a restaurant.
Facts & Figures
Rooms:
5 Villa (Water Villas, The Bamboo Grove & The Tree House)
Facilities:
Location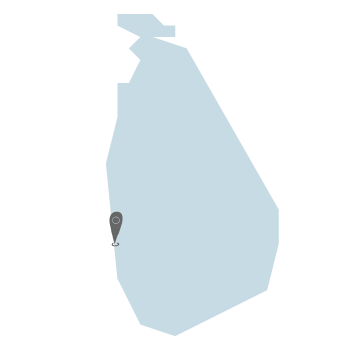 Gallery