The Kingsbury Hotel - Colombo
The Hotel
The Kingsbury Colombo, located in the heart of Colombo city by the banks of the great Indian Ocean, is s really an ode to the golden age of grace and elegance. There are 229 rooms and suites in this regal edifice and all of them face the sea.
Experience at The Kingsbury Hotel
Discover the true meaning of elegance, grace & splendor at The Kingsbury, where they bring you regal indulgence, outstanding individual comforts & the best service amongst hotels in Colombo. Total 229 rooms and suites are expertly designed with every luxury in mind. 207 Rooms & 22 Suites With a host of amenities and dining options; whether in-room or from their restaurants, intuitive service, lavish BVLGARI bath cosmetics & heavenly Frette linen bedding, they guarantee a one of a kind holiday fit for a king or queen. Rooms consist of Refrigerated mini bar, Tea & coffee maker, In-room digital safe, Writing desk & chair, Ironing board & iron, Shoe shine kit & Hair dryer.
The Following dining options available at The Kingsbury, Harbour Court, An unforgettable, gastronomic adventure around the globe. Honey Beach Club enjoy wondrous food & cocktails as you lounge by the pool. In-Room Dining, Don your bathrobe as you feast on a delicious meal. Cé La Vi Restaurant and Lounge, Nights of lavish elegance amongst romantic rooftop views. The Gourmet Station Explore the varied tastes of gourmet food, coffee & tea. The Grill, Where the magic of grilling takes its strongest form. The Kings, Relaxed nights of grand comforts, great food & live music. The Ocean Seafood Restaurant, A delicious spread of seafood to tantalise your taste buds. Yue Chuan, A delectable voyage to exotic China with a side of Sri Lanka.
Experience a luxurious getaway in the city with their on-site facilities and contemporary amenities. The Hotel spacious swimming pool and state-of-the-art gymnasium are just the tip of the iceberg, also provide a wide variety of services and activity plans for guests. As one of the premier five-star hotels in Colombo, comprehensive business services are also part of their professional services for corporate and leisure travelers.
Facts & Figures
Rooms:
229 Rooms & Suites (Superior Room, Landmark Room, Premier Room, Junior Suite, King Emperor's Suite, The Empress Suite, Presidential Suite, Royal Thai Suite, Royal Dutch Suite, Royal Scandinavian Suite, Ceylon suite & Commonwealth suite)
Facilities:
Complimentary wireless internet access
Refrigerated mini bar.
Tea & coffee maker.
Ironing board & iron.
Shoe shine kit.
In-room digital safe.
Writing desk & chair.
Hair dryer.
Location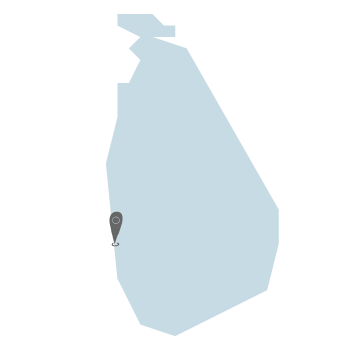 Gallery