Maniumpathy - Colombo
Luxury Boutique • Colombo
The Hotel
Maniumpathy has been home to five generations of the same Sri Lankan family for over a century. The most recent custodians spent two years transforming the property into an elegant, discreet hotel, including a pool, spa treatments and eight individually-designed en-suite bedrooms. Furniture and antiques such as an ebony dining table, rich red-leather Chesterfield sofas and marble washbasins have been hand-picked.
Experience at the Maniumpathy
Discover a true treasure located in the heart of Colombo. The Structure originally built over a century ago has been carefully restored, preserving its historical splendor, transforming it in to a modern-day boutique hotel of just eight suites (Annapuranie Suite, Chrysanthie Suite, Cynthia Suite, Ranee Suite, Vasanthi Suite, Anithra Suite, Soundhari Suite & Poornam Suites). Victorian Architecture, a family heritage and style come together to create a flavour and personality that is among the best that Colombo has to offer. The property offers four types of suites (Master Suite, Family Suite, Superior Upper Floor Suites, Superior Ground Floor Suites & Deluxe Suite). All suites are furnished with vintage-style furniture, pictures and rugs.
Maniumpathy has 2 very uniquely dining options. The Nandi Terrace Restaurant can accommodate up to 30 guests and is set in the courtyard of the house overlooking the pool and serves a selection of international cuisine and local fare with a hint of Jaffna flavours. The Grand Ebony Room Treat yourself and your guests to a remarkable dining experience with the grandeur of a 16-seater ebony table, dimly lit antique chandeliers, crystal candelabra and the finest crockery and cutlery. Ideal for private entertainment or small corporate events.
Maniumpathy offers an array of facilities that make your stay not only pleasant but unique and memorable. Relax by the pool, enjoy casual dining at The Nandi terrace restaurant, or experience fine dining at The Grand Ebony Room. Customized meals can also be prepared on request by our award-winning chefs.
Facts & Figures
Rooms:
8 Suites (Annapuranie Suite, Chrysanthie Suite, Cynthia Suite, Ranee Suite, Vasanthi Suite, Anithra Suite, Soundhari Suite & Poornam Suite)
Facilities:
Enjoy casual dining at The Nandi terrace restaurant
Experience fine dining at The Grand Ebony Room.
Bar
Laundry
Parking
Pool
Room service
Wi-Fi
Location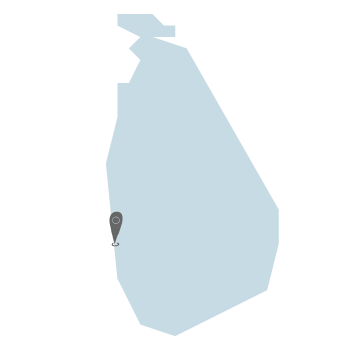 Gallery