Club Villa - Bentota
Luxury Boutique • Bentota
The Hotel
Club Villa in Bentota which is an addition to the architectural masterpieces of Bawa is the ultimate holiday destination for guests looking for privacy, romance and serenity. The villa offers luxurious air-conditioned guestrooms that are well equipped and designed individually while the suite features a Jacuzzi Bath and a split-level bathroom. Offering the ideal setting for a romantic and intimate wedding, Club Villa is a preferred choice for exchanging vows outdoors.
Experience at the Club Villa Bentota
There are 16 rooms and one luxurious Club Suite. All the bedrooms have a/c and overhead fans and open out to either a balcony or veranda with garden views. Bedroom interiors are comfortably furnished with double beds fitted with mosquito netting. Rooms are decorated with Dutch period antiques and murals. En-suite bathroom have h/w showers.
Dining at Club Villa Bentota is a totally unique out of this world experience. Prepared by some of the best chefs in the industry guests can savor fine European dining with tailor made menus, Seafood freshly prepared for your liking and traditional Sri Lankan cuisine. From fresh baked goodies to tropical fruit platters, guests can be sure to enjoy true culinary masterpieces. The Villa also features a bar where various wines, spirits and liqueurs are available. The Villa is also a much-hyped location for destination weddings with the beach as your backdrop and exchanging vows among close friends and family in the beautiful gardens of the property would be perfect for a new beginning. This intimate setting is ideal for a special occasion while you can feast on an outdoor seafood buffet.
Other facilities available at Club Villa in Bentota includes a swimming pool, wireless internet, chess, croquet, TV lounge, massage facilities, yoga, board games and transport facilities which can be arranged at the front desk.
Facts & Figures
Rooms:
17 Rooms (9 Standard Room, 7 Deluxe Room & 1 Club Suite)
Facilities:
Suites
Non-Smoking Rooms
Air Conditioning
Family Rooms
Minibar
Wi-Fi
Terrace / balcony
LED screen TV
Hair dryer
In-room dining
Location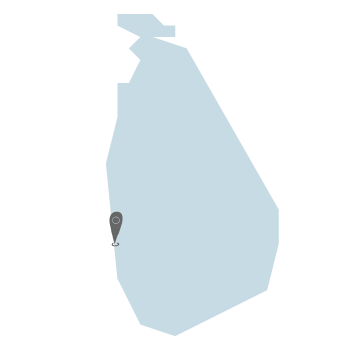 Gallery